<![if !vml]>

<![endif]>
February 2008   © Janet Davis
<![if !vml]>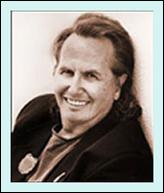 <![endif]>Singer-songwriter John Stewart died suddenly in San Diego last month with his family at his side, by all accounts peacefully and without pain.  He was 68 years old.
I like to think that if America's poet laureate of the modern folk song had been given a chance to sum up his five-decade career, he might have struck a humble note, perhaps with the words from Mother Country, one of his best-loved songs:
"I was just another person, doing the best I could."  
Then I imagine him smiling and adding:  "But I did it pretty up and walking good!"
He called himself the "lonesome picker" and he was all of that: fiercely independent, solitary in his art and mildly disdainful of the corporate music machine.  (He penned a song about Nashville titled Never Going Back – recorded in Nashville.)  Working hard to pay the bills and keep his musicians around him, he toured small venues in the U.S. and Europe where an adoring cult of fans called the Bloodliners (who took their moniker from his stunning 1969 album California Bloodlines) would gather and cheer him on, then compare notes in chat rooms on the internet later. Those in the know shook their heads in wonderment that he wasn't more famous, that he hadn't really made it big after his early success.  But in a way that solitary path was pre-destined, for he often seemed to embody the lyrics in his own songs:  
Every prayer I could be praying, every promise I'm betraying,
Every price that I am paying, is like a ghost inside of me.
Every road I could be taking, every dream I am forsaking,
Every heart that's out there breaking, is like a ghost inside of me.
<![if !supportLineBreakNewLine]>
<![endif]>
For those of us who love folk music, John Stewart was much more than a lonesome guitar picker; he was a highway troubadour, a poet-of-the-prairie, a rider-of-the-rails and a painter-in-song of the vast American landscape.  Artist Jamie Wyeth once said: "John Stewart has achieved in song what I attempt in paint."   In fact, it was while sitting in his Mill Valley home studio for weeks in the mid-60s, reading John Updike and staring at paintings by Jamie and Andrew Wyeth – including Jamie's iconic Draft Age with its leather-bound lad – that John was inspired to pen the lyrics for one of the first LPs this music-lover ever owned, Signals Through the Glass, right<![if !vml]>
<![endif]>.
"They were song movies," he said of his first album, noting that the title came from a sentence in an Updike novel:  "We are all so curiously alone, but it's important to keep making signals through the glass."   Released in 1968, one year after ending a six-year stint with the Kingston Trio and just after writing the hit Daydream Believer for the Monkees (also a chart-topper for Anne Murray and used in a recent eBay ad campaign), the album cover featured John and his young singing partner, Buffy Ford, standing in a golden field behind the sun-refracting lens of rock photographer Henry Diltz.  I was fascinated by a shot on the album of a smoldering, dark-haired Stewart standing behind Buffy with her long, thick bangs, straight blonde hair and kohl-lined eyes.  They seemed the essence of the post-Seeger folk era, with some California hippie thrown in. 
It was 1968, the year after the "summer of love", the year before Woodstock and the year of Martin Luther King's assassination and the My Lai Massacre.  I was living in Vancouver, just turned 21 and Signals became a favorite of mine, along with Phil Ochs's Pleasures of the Harbor, Joni Mitchell's Songs to a Seagull, Glenn Yarbrough on Lonely Things doing the songs of Rod McKuen from '67 and James Taylor's self-titled 1968 debut.  Rather than a simple acoustic treatment, John and Buffy's debut folk album was lavishly orchestrated.  "I was such an Aaron Copland fan," said John on the liner notes, "that I wanted these songs to be set in a Copland-like symphony."  
I played the album over and over that year, lowering the needle repeatedly on my favourites: Santa Barbara, featuring Buffy's bell-clear voice; Cody, the wild-haired "forgotten son of some old yesterday"; Holly on my Mind ("those lyrics just came from the sound of my 12-string guitar" said John); and July You're a Woman, an anthem to youthful lust with a percussive, locomotive beat, a soaring trumpet in the background and John's distinctive, vibrato-edged baritone:
I can't hold it on the road
When you're sitting right beside me
And I'm drunk out of my mind
Merely from the fact that you are here.
And I have not been known
As the Saint of San Joaquin
And I'd just as soon right now
Pull on over to the side of the road
And show you what I mean.
<![if !supportLineBreakNewLine]>
<![endif]>
After that, I lost track of Buffy Ford and John Stewart for almost 40 years.  It wasn't until I heard on the news last month that he had died after an evening out with Kingston <![if !vml]>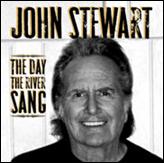 <![endif]>Trio member Nick Reynolds and their respective wives, that I began my own archaeological dig through the buried history of one of the unsung geniuses of American music.  In doing so, I discovered that I'd missed a lot.
John Stewart was born in San Diego in 1939.  His Kentucky-born father was a horse trainer and the family lived in racetrack towns like Pomona and Pasadena.   Summers, he worked for his dad at the track, making a dollar an hour cleaning the tack and "walking the hots" (cooling down horses that have finished training).   "That's when I first started writing songs," recalled John in a recent National Public Radio interview, "because there's nothing more boring than walking the hots."  
With Hank Williams and Tex Ritter playing on the tack room radio, it's not surprising that horses became a major theme in John's lyrics in songs like Mother Country (this touching video of John doing his classic was made in 2007) with E.A. Stuart riding the old Campaigner, Sweetheart on Parade, stone-blind for the very last time.  Then there was Let the Big Horse Run from Phoenix Concerts, about Triple-Crown-winner Secretariat.  And Back in Pomona from 1970's Willard, in which John recalls the Blacksmith a-working in the blacksmith shop/And his anvil clanking and his coals were hot.  Then there were All the Brave Horses and Wild Horse Road from Lonesome Picker Rides Again (1971).  But my favorite horse song is the rhythmic Golden Gate Fields from John's 2006 album The Day the River Sang.   In a voice as seasoned and craggy as well-aged scotch, he sings about jockeys and junkies and two kinds of 'horse', each with the potential for grave danger:
And he's looking for horse
To get through the day
That's why he's the shooter
And he's willing to pay
The price of the monkey
Who takes him away
He's a-betting on horses
That don't ever pay
<![if !supportLineBreakNewLine]>
<![endif]>
Although he began his song-writing career at the age of 10 with a song called Shrunken Head Boogie, it was while he was at Pomona Catholic High School that he formed a garage band called Johnny Stewart and the Furies, covering Elvis and Buddy Holly tunes. At 19, encouraged by the manager of The Kingston Trio for whom he'd already written two songs, he formed a male folk-singing group called The Cumberland Three.  In 1961, when Dave Guard decided to leave the Trio, John was hired as <![if !vml]>

<![endif]>his replacement and spent 6 years with The Kingston Trio, writing many of their best known songs.  (See this clip of John singing, in the center, on the Andy Williams show with Nick Reynolds and Bob Shane.  And for a more comprehensive bio, have a look at Wikipedia's page on John Stewart). 
After leaving the trio to go out on his own, he began singing with Buffy Ford, who'd been part of the singing group The Young Americans and was being pursued by The Jefferson Airplane.  Instead, she joined John, leaving the Airplane to sign Grace Slick.  John and Buffy married in 1975 and had a son, Luke, a brother to John's three children from his first marriage, Mikael, Amy and Jeremy. 
So it's not surprising that images of children skip through some of John's lyrics.  There's little Ludi and her black widow spiders and woodpecker mama from Signals.  Young Ernesto Juarez – "remember my name!" – pops up in the bouncing road song Omaha Rainbow  from California Bloodlines.  But the quintessential song about childhood – possibly the best song ever written about childhood – is Pirates of Stone County Road, also on Bloodlines and other albums.  It's about little Henry on "a summer afternoon somewhere in Kansas, or Illinois or Oklahoma" and a make-believe pirate ship cresting the rolling waves of John's beautiful lyrics: 
Where we'd stand on the bow of our own man-of-war,
No longer the back porch any more.
And we'd sail, pulling for China,
The pirates of Stone County Road,
All weathered and blown.
And we'd sail, ever in glory,
'Till hungry and tired
The pirates of Stone County Road
Were turning for home
<![if !supportLineBreakNewLine]>
<![endif]>
There are train tracks winding through his songs too, beginning with the almost operatic, history-infused Lincoln's Train on Signals Through the Glass, about the train that carried Abraham Lincoln's body from Washington D.C. to Springfield, Illinois.  Rosanne Cash had a hit with John's Runaway Train.   On The Day the River Sang, there are two train tunes. Naked Angel on a Star-Crossed Train  is about a songwriter's inspiration while Midnight Train is a chugging locomotive of a song about trains carrying soldiers to and from battle, sometimes in coffins.  In this one, John makes a pungent political statement: "El Presidente doesn't care/Presidente has two daughters/You will never find them there."  Clack Clack from Willard (1970) tells of another funeral train, this time the slow-moving June 8, 1968 train carrying the body of assassinated presidential hopeful, Robert Kennedy, from New York to Washington D.C.  John and Buffy had campaigned with RFK during his various political runs and would later do an album called The Last Campaign (1985), backed up by Stevie Nicks and Lindsey Buckingham of Fleetwood Mac.  There's a grainy video on YouTube of John singing this on a television show: 
It was Bobby's song
That I wrote without trying,
Every word, every word.
Now that Bobby's gone,
This is my way of crying,
When I heard, when I heard…
<![if !vml]>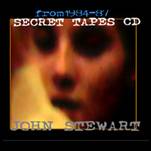 <![endif]>Rivers also run through John's lyrics in songs like Strange Rivers (see Joan Baez doing her version of this one) from Punch the Big Guy (1987), Mucky Truckee River from Signals and Sister Mercy and The Day the River Sang from that 2006 album.  But The River from The Secret Tapes, a 2-disc issue compiled in 2002 from twenty-four songs recorded on cassette in 1986 and 1987, has become a special favorite of mine.  There's a hauntingly beautiful saxophone solo by Chris Mostert (who later played with the Eagles) weaving in and out of John's guitar chords – shades of that symphonic Aaron Copland mindset again – that creates a hypnotic flowing-water effect.  Joni Mitchell can keep her frozen river; this song alone is worth the $30 price tag to order it from Paul Rybolt through the California Bloodlines website (which also contains the lyrics database to all of John Stewart's songs).   There are some other excellent moments on these two somewhat uneven discs, especially the great guitar work on Summer Sun's Cold and the poignant Quarter Moon on Golden Gate.   I'd like to slow Home from the Stars just a little, turn down the insistent beat machine, and play up the secondary Latin chorus that sounds like it was recorded in a musical monastery "….Spiritu sancti….".   And I would love to hear China Sky, a regret-tinged ode to Vietnam's Flying Tigers, on a well-engineered studio album like California Bloodlines.  The song's great potential is hinted at in this video of John singing it at The Turf in Dalry, Scotland in 2003.  (The Turf video also illustrates why many have compared John Stewart to that other great American John, Mr. Cash.)
And the Flying Tigers, circle low
And the midnight riders, smoking gold
Oh you know they fly in the china sky
Where I heard tell, even angels cry
Oh, I heard tell, even angels cry
The wind gusts through his songs too.   As John said to an interviewer who asked about his metaphorical use of the elements:  "The wind calls the sailor, it waves the flag, it brings the dust, it clears the storms, it is the messenger of the universe. There are cosmic winds, the north winds, and monsoons and southern wind."  Chilly Winds was a song John co-wrote with John Phillips of the Mamas & Papas in a rowboat in Sausalito Bay while Scott McKenzie ("If You're Going to San Francisco, Be Sure To Wear Some Flowers in Your Hair") handled the oars.  John eventually recorded it with the Kingston Trio and it forms the name of the website containing his musical lyrics.  The 1977 album Fire in the Wind contained not just the wind-blown title track but Seven Times the Wind, On You Like the Wind, Promise the Wind and Fire in the Wind.  The lovely song Wind on the River (with Phil Everly harmonizing) debuted on Dream Babies Go to Hollywood (1980). 
Prairies and grasslands seemed to fascinate John as well, in songs like Hearts of the Highlands (The Secret Tapes); Wheatfield Lady from The Complete Phoenix Concerts (1974); You Can't Go Back to Kansas from The Last Campaign; and Dark Prairie and Nebraska Widow from Signals Through the Glass.  Though he eventually declared that he found the songs on Signals depressing, there's a vivid dustbowl mood in Nebraska Widow:
The wind blows through the cracks in the walls of the tool shack.
Leighlie holds the sacks as they bring all the grain back.
And she works 'till the sun
Is sinking from the sky.
I've never heard her laugh and I've never seen her cry.
<![if !vml]>
<![endif]>With more than 400 original songs and some 60 albums to his credit, many other singers also benefited from John Stewart's lyrics.   As a young woman, I saw Harry Belafonte do a lyrical take on Missouri Birds live in concert in the late 60s.  Sadly, it's not available on any of Belafonte's CDs though it can be found on vinyl as a collector's item.  (And, of course, there's John's version of this lovely song.)  I have many of Nanci Griffiths' albums, but I don't think I noticed that three of the cuts on her Vietnam-shaded Clock Without Hands are John's handiwork or that he plays guitar on them:  5 Lost Her in the Sun (Nanci sings Lost Him…); 6 The Ghost Inside of Me; and 12 Armstrong, about Neil Armstrong's walk on the moon.   Other artists covering John's songs include Joan Baez, Pat Boone, Burton Cummings, Ronnie Hawkins, Frankie Laine, Lobo, Lovin' Spoonful, Barry McGuire, Kate Wolf and Glen Yarbrough, among many others. 
One of John's close friends and collaborators was Lindsey Buckingham of Fleetwood Mac who wrote the song Johnny Stew for his pal after John lost his contract with RSO in 1980; John responded by penning Liddy Buck.   Ironically, Gold  (see John singing this on YouTube) the one song that actually went to Top-5 from John's best-selling 1979 Bombs Away Dream Babies, on which Stevie Nicks sings backup, is my least favorite of all John's outings, perhaps because the rock-and-roll style just doesn't seem to suit him.  
When the lights go down in the California town
People are in for the evening
I jump into my car and I throw in my guitar
My heart's beating time with my breathing
Driving over Kanan, singing to my soul
There's people out there turning music into gold
For the past few weeks, John Stewart CDs have been dropping through my mail slot.  With each one, I've found several must-haves for my ultimate John-and-Buffy dream disc.  However, I think one of the finest overall offerings is the last one, The Day the River Sang, recorded in 2006 when John was officially a senior citizen and, as I wrote above, exhibited a wonderfully rich old man's voice.   Appropriately, there's an elegiac quality to many of the songs on this CD.  New Orleans, co-written by Buffy, has wisps of Dixieland jazz and Delta blues backing bittersweet lyrics about not getting to see the Louisiana city before Katrina had levelled it.  Broken Roses sees John riding "the tired road" of "weathered dreams" in a voice that brings to mind his friend Tom Waits. But perhaps because I spend my professional life in gardens and natural places, writing about them and photographing them, I have a special feeling towards the achingly beautiful Jasmine.  You can almost smell the fragrance of the night-blooming jasmine and roses wafting through the lyrics, as John's rugged voice takes him on a final walk through those California canyons:
.
And oh, here come those highways again
And oh, here I go
And oh, here comes I'll find you, my friend
Where roses in canyons
And night blooming jasmine still grow
In a reply to a fan on a Fleetwood Mac internet Q&A forum, John once said:  "I tend to write about the same subjects, the resilience of the human spirit, the power of hope and the great American myths and realities."  
So thank you, John Stewart, Johnny Flamingo, old lonesome picker, for keeping tabs on the human spirit all these years, for infusing your songs with hope, and for immortalizing all those American myths and myth-makers, large and small, famous and humble.   And I'm really, really happy that I became reacquainted with you and Buffy – your Angel Rain – once again.